Malbazar is a sub-divisional town in Jalpaiguri district of West Bengal, India. It is also known as Mal. It is located in the Dooars area, just 55-kilometer distance from Siliguri and 65 kilometer distance from Jalpaiguri city. Mal or Malbazar itself neither an effective tourist spots nor have any historical background except a beautiful modern Park, known as Mal Park, but it has a significance role in the Dooars tourism due to its strategic location on the national highway and near by many famous tourist spots.
You can stay at Malbazar and visit the important tourist destination of Eastern Dooars. Gorumara National Park, Chapramari Wildlife Sanctuary, Bindu, Gorubathan, Jhalong, Murti, Samsing, Suntalekhola are the famous tourist spots, which are easy to access from the Malbazar. Kumlai is a famous picnic spot near by Malbazar.
Malbazar itself is not a tourist destination, but there is a beautiful modern park, name Mal Park. And you can stay at Mal and enjoy all near by tourist spots beauty. There are many tea garden around Malbazar town. You may plan to visit there.
Gorumara National Park is famous to visitors for its natural population of one-horned Rhinoceros, situated on the bank of rivers Murti and Raidak. It is just 18 kilometers away from Malbazar.
Chapramari Wildlife Sanctuary is one of the oldest Sanctuary in India. Murti River flows by the western boundary of it and the Sanctuary is totally located on the plain land of the Doors. It is famous for Indian elephants and gour (Indian bison). Chalsa is a entry point to the sanctuary.
Bindu Dam built on the Jaldhaka River to operate water supply of Jaldhaka Hydel Project. However, one can cross the dam only by foot. From there you can take a rare view of the snow Peak Mountains in winters. Bindu also famous for various hill birds as well as some migratory waterfowl. It is situated just 55 kilometer from Malbazar.
Murti is situated on the bank of the River Murti besides the Chapramari Wildlife Sanctuary and Gorumara National Park. Murti itself is a very nice tourist spot. In the river Murti, you can find out Gharials. A total road distance between Malbazar and Murti about 18 kilometers.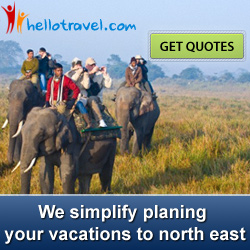 By Road : National Highway No.31 between Siliguri and Guwahati passes over Malbazar. North Bengal State Transport Corporation Buses, Bhutan Govt. Buses, Mini Buses, Private Buses and Taxi are available from Siliguri to Malbazar. And all other major towns and cities of North Bengal are well connected with Malbazar by road.
By Rail : There is a railway station, New Mal Jn, is connected by the newly converted broad gauge Siliguri-Alipurduar train line. This train line is also connected to the major cities of India like Delhi, Kolkata, Ranchi and Patna. Some trains have stoppage at New Mal Jn. But New Jalpaiguri and Siliguri Railway Station are main railway station in this region. After you arrive at New Jalpaiguri or Siliguri, you may follow the road journey to reach at Malbazar.
By Air : Nearest airport is Bagdogra. It is a domestic airport. All major air services are available from all over India. Distance between Bagdogra and Siliguri is 13 km. You can find out various vehicles to come in Siliguri, and then follow the above road route.
Quick Facts
Area
2.56 km2 (0.99 sq mi)
Population
25,218 (census 2011)
Location
Jalpaiguri district in West Bengal
Nearest Town
Madarihat
Nearest City
Siliguri, Jalpaiguri
Distance
65 Km. from Jalpaiguri
55 Km. from Siliguri
Best Season
Throughout the years
Temperature
Max: 42 °C and Min: 14 °C
Rainfall
320 cm
There is a government tourist lodge in Malbazar with all type of modern facilities. Rooms are divided into the following categories: AC and Non-AC Standard double-bedded and Deluxe double-bedded. The tourist lodge fare start from Rs. 700/- to above, depends on available facilities.
Apart from the government tourist lodge there are some private hotels and lodges with various fare ranges. To check the room availability and online booking in the resorts of West Bengal Forest Development Corporation click here.
Reservation Authorities :
Tourism Centre, Govt. of WB
3/2, B.B.D. Bag (East)
Kolkata - 700001
Phone : (033) 22485917/22488271
Tourism Centre, Govt. of WB
M-4 Building, Pradhan Nagar
Hill Cart Road, Siliguri - 734403
Phone : (0353) 2511979 / 4, 2432561
Fax : (0353) 2511979, 2432561