Munnar Hill Station, Tea Garden City, Kerala
Munnar (Malayalam word, mean Three River, Munu-three and Aaru-river), a very beautiful hill station, is located at the confluence of three hill streams - Mudrapuzha, Nalathanni and Kundala River on the south of Western Ghats in the state of Kerala, India. Munnar town cover an area of 557.1 sq km in the region of Kanan Devan of Idukki district. The elevation of this hilly town varies from 1451 meters to 2695 meters (Anaimudi Peak, highest in Kerala and also in south India) above sea level.
There have several wildlife sanctuaries in and around the town of Munnar like, the Kurinji Mala Sanctuary, Chinar Sanctuary, Indira Gandhi Sanctuary, Eravikullam National Park, Anaimudi and Pampadam Shola National Park. These protected areas are famous for several species including Nilghiri Thar, Grizzled Giant Squirrel, Nilghiri wood pigeon, Elephant, Gaur, Nilghiri Langhur, Sambar, etc. A special type of flower named Neelakurinji are founded here which blossom once in 12 year. Last it blossomed in 2006.
Munnar region is mainly covered with lots of endless lash greenery tea gardens and vast protected forests. There have three main varieties of tea plant (China, Assam, and Cambodia Tea) in Munnar exclude several hybrids varieties. Temperature of the town remains pleasant and cool between -8°C to 21°C throughout the year. Tourists can make a trip to this city any time of the year. Some problem may be arising in monsoon from April to June; so it should be avoided by tourists.
Places to visit in and around Munnar
Mattupetty is a small village mainly based on a large cattle farm. This village is located about 12 km away from Munnar with an elevation of 1701 Meters. You will be allowed to enter only three of the eleven cattle shed at the farm of Mattupetty. The Mattupetty Lake & dam and Kundala tea plantations & Kundala Lake are other attractions of this region.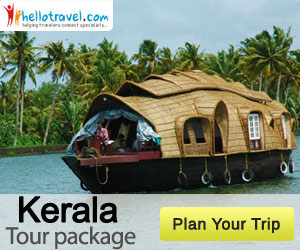 Pothamedu is a small hilly village located about 5.5 km away from Munnar. It provides you a wonderful view of the tea gardens, coffee plantations and wood-shaded cardamom estates by the adjoining regions of Pathamedu. This hilly village also a perfect place for trekking, hiking and Long Mountain walks.
Devikulam (Devi refer to Sita Devi and Kulam means Pond) is a small hilly village located just 12 km from Munnar Hill Station. It is 1801 meters above sea level. The Sita Devi Lake is a must see place in Devikulam due to its fresh waters and charming surroundings. It is believed that the goddess Sita bathed in this lake. Summer is the best season to visit here.
Chithirapuram is a small hilly town located about 11 km away from Munnar. You will be facilitated here with some cottages and tourist bungalows as your comfortable accommodation. Lovely lush greenery tee gardens and the Pallivasal Hydel Power Project are the major attractions o of the town. Chithirapuram hill tour offers you mountain hikes, nature walks and treks.
Rajamala is a small hill station located about 16 km away from Munnar City. This region maintains a height of about 2695 meters above mean sea level. The Nilgiri tahr (a rare species of animal) of Rajamala wildlife sanctuary is most attractive for tourists. You can try rock climbing and mountaineering at that hill. Kuthumkal waterfall is also attractive for tourists.
Eravikulam National Park is a protected wildlife sanctuary located about 16 km away from Munnar City. It covers a area of 97 sq. km. and maintains a height of 2695 Meters. This sanctuary was established to protect the Nilgiri tahr (a rare species of animal) in 1975 by state government. Anaimudi Peak, the highest mountain peak (2695 Meters) of Western Ghats located in this park.
Nyayamakad is a lovely waterfall located about 11 km away from Munnar. The waters cascade down a hill from a height of about 1601 meters. The enchanting surroundings make an excellent picnic spot and trekking point. The Nyayamakad gap provides excellent views of the Munnar valley.
Some other tourist spots around Munnar are the Palivasal Waterfall of Devikulam, Hydro Electric Project Pallivasal (9 km from Munnar), Lock Heart Gap (14 km from Munnar), Attukal (11 km from Munnar) famous for long treks.
In case of traveling Munnar, you should reach its neighboring city Kochi first. Kochi is well connected to other cities of India with railways, roadways or flights regularly. You can also reach here from the state Tamil Nadu (Coimbatore and Madurai).
Travel by Airways
Cochin international airport is the closest to Munnar located about 147 km away. Other adjoining airports of Munnar are located at Madurai about 141 km, Coimbatore about 165 km, Kozhikode about 286 km, Trivandrum about 302 km.

Travel by Roadways
Munnar is well connected to its joining cities by roadways like Cochin (132 km, 4:10 hours), Coimbatore (247 km, 7 hours) and Madurai (162 km, 5:30 hours). You easily reach to this hill station after reaching to these above mentioned cities.
Travel by Railways
Ernakulam Railway Station of Kochi is the nearest station to Munnar located about 132 km away. Other major adjoining railway stations located at Kottayam about 145 km, Madurai about 161 km, Thiruvananthapuram about 298 km. regular Trains which connect to Kochi with its adjoining cities are Kerala Express, Trivandrum Chennai Mail, Trivandrum Rajdhani Express, etc.
Hotels and Resorts in Munnar
Hotel Mermaid
Munnar Panchayat Hall
Phone: 04865-232320
Emmel Dwelling
KTDC Tea County Resort
Phone: 04865-231087
Great Escapes resorts
Chinnakkanal, Munnar
Phone: 04865-285899
Fort Munnar
Chinnakanal, Munnar
Phone: 04865-249311
T & U Leisure Hotel
Matupetty Road, Munnar
Phone: 04865-233081
Sree Narayana Annex
Kanna Hills, Munnar
Phone: 04865-232022
Munnar Tourist Home
Munnar-Devikulam Road
Phone: 04865-231385
The Tall Trees
Bison Valley Road, Munnar
Phone: 04865-232717
The Seina Village
Chinnakanal, Munnar
Phone: 04865-249261
Club Mahindra Lake View
Chinnakanal, Munnar
Phone: 04865-249224
Royal Retreat
Kannan Hills, Munnar
Phone: 04865-230440
Spice Village
Thekkady-Kumily Rd
Phone: 04865-222314
Royal Group of Hotels
Chinnakanal, Munnar
Phone: 04865-249311
Munnar Inn
Tele Phone Office Jn.
Phone: 04865-231735
General information of Munnar City
| | |
| --- | --- |
| Country | India |
| State | Kerala |
| District | Idukki District |
| Area | 557.1 sq km |
| Population | 68211 (census 2001) |
| STD Code | 04865 |
| ISD Code | 0091 |
| Landmark | Hill Station at Nilgiri Mountain, Kerala. |
| Languages | Malayalam, Hindi, Tamil, English, etc. |
| Climate | -8°C to 21°C |
| Best season to visit | Anytime, best in August to May |
| Major Attractions | Several tea gardens and hilly regions. |
| Targeted Railway Station | Ernakulam South Junction |
| Airport | Cochin International Airport |