Kozhikode or Calicut City, Kerala
Kozhikode city previously called as Calicut is one of the important cities in Kerala located on the Malabar Coast of south India. It is the third largest city in Kerala with an area of 128 sq km and also the administrative headquarters of Kozhikode district. According to the census 2011 about 2030521 people reside here. Kozhikode city is about 408 km away from the Kerala state capital Trivandrum. It has a 15 km long shoreline of Arabian Sea by the west. Kozhikode bordered with the district of Kannur by the North, Wayanad by the East and Malappuram district to the South.
Kozhikode was ruled by the Zamorin Royal Family from 12th to 18th century till the British ruler control over it. Portuguese explorer Vasco Da Gama reached at Kozhikode on 20th May 1498 for trade at Calicut with the consent of Zamorin ruler. After a short period of trading, Portuguese engaged in a clash with Zamorins and it was continued for a long terms till 1588 ad. Zamorins were unable to beat Portuguese, so they preferred Dutch to trade at Calicut for get their help to drive out the Portuguese. Gradually, the position of Portuguese weakened and the Dutch began to trade at Cochin. By the beginning of 19th century Kozhikode went under British rule.
The temperature of Kozhikode remains almost unchanged throughout the year due to the proximity position of world equator. The city has a highly humid tropical climate with heavy rain. First rain of Kozhikode is received by the South-west monsoon. It continues from early June to September. Returning monsoon or the second rainy season is taken by the North-East Monsoon. It continues from mid October to November. During this two rainy season Kozhikode an average rainfall of 320 cm. The weather is milder in December and January when the average temperature remain at 22°C and the temperature reach up to 36°C during the moth of March to mid of May.
How to reach at Munnar City?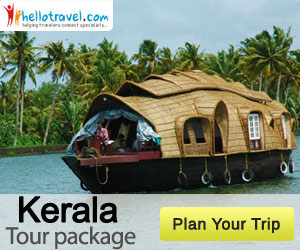 Travel by Roadway
Kerala State Road Transport Corporation (KSRTC) and several private bus operators provide lots of regular bus services from Kozhikode to other major cities like Mumbai, Bangalore, Coimbatore, Chennai, Ernakulam, Trivandrum, Ooty etc. NH-17 connects Kozhikode to Mumbai, Mangalore, Goa and Kochi. NH-212 connects Kozhikode to Bangalore, Mysore and Gundlupet. NH-213 connects Calicut to Palakkad.
Travel by Railways
If you plan to visit Kozhikode with rail then Calicut Railway Station is the destination to you. It falls under Palakkad division of Southern Railway Zone of India and it is well connected with Thiruvananthapuram, Kochi, Palakkad, Coimbatore, Chennai, Bangalore, Kannur, Mangalore, Mumbai and New Delhi by regular basis passenger and express trains.
Travel by Airways
Caripur International Airport is located just 21 km away from kozhikode at Karipur. Regular domestic flights are operated from this airport to Mumbai, Bangalore, Delhi, Kolkata, Chennai, etc. The airport provide several international flights to also the Middle East countries like Dubai, Abu Dhabi, Muscat, Dammam, Riyadh, and Colombo.
Place to sea or Tourism in Kozhikode
Krishna Menon Museum is located about 6 km away from Calicut Railway Station at East Hill. Another attraction of Kozhikode city, Pazhassi raja Museum, is just besides of this museum. It was established in 1975 in Kozhikode (Calicut) as residential address of the former president of India, late Shri V.K. Krishna Menon. It is easily accessible through the Karipur Airport which maintains a distance of about 25 km.
Kozhikode Beach is located about 1.6 Km away from city center. Major entertaining elements of the beach are the Dolphin's Point, Lions Club Childrens Park, lots of ice-cream parlors, Fishermen boats, golden sandy shores, a lighthouse and a marine aquarium. The beach is famous for its breathtaking sunset at evening with its lovely view when you can make a long walk along with shoreline.
Beypore is a small town of Kozhikode District located about 12 km away from the city on Kallayi road. The City is famous for its traditional ship building yard where the world famous "URU" is build, a port and the beautiful beach of Beypore with fishing harbor. You can easily access this city with regular bus services from Kozhikode city center.
Kadalundi Bird sanctuary is a place for migratory birds located about 24 km away from Kozhikode. Several migratory birds like Tern, Gull, Heron, Sand piper; Whimbrel, etc reaches here to during the month from November to April. So the month from December to April in the early hours of the day is best to visit the sanctuary.
Kappad Beach is located about 15 km away from Calicut railway station of Kozhikode City and 22 km from Karipur International Airport. Private transport vehicles are available to reach destinations from Calicut Municipal Bus stand. It is a must see place in Kozhikode if you plan to visit to this city.
Kakkadampoyil water falls are located in a small rural village in Malappuram District about 42 km away from Calicut City. You have to reach at Valanthod or Koyilpara to visit this waterfall. This fall stand on the Western top of the Western Ghats inside dense forest and deep valleys.
Some other place to tourism in the city are Kozhikode Science Planetarium, Kalipoika boating centre, Malabar House Boats, Kozhippara Water Falls, Panniyankara Bhagavati Temple, Lokanarkavu Temple, Payyoli, Tali Siva Temple, Thiruvannur Siva Temple, Vellari Mala, etc.
Hotels in the Calicut City
Hotel Thushara International
Kodenchery, Kozhikode-673580
Phone: 0495-2236909
Hotel Ambassador
Cheruty Road, Valiyangadi
Phone: 0495-2366437
Hotel Bekal International
T B Road, Hosdurga, Calicut
Phone: 0495-2202017
Hotel Sea Queen
Beach Rd, Kozhikode-673001
Phone: 0495-2366604
Hotel Marina Residency
Ymca Cross Road, Calicut
Phone: 0495-4062222
Hotel Asha Arcade
Puthiyambalam Cross Rd, Calicut
Phone: 0495-23042006
Lunna Lodge
J S Paul Jn, Kozhikode-673001
Phone: 0495-2766758
Classic Tourist Home
Fort, Balusery, Kozhikode-673612
Mobile No: 04962642903
Hotel Amrutha
Mavoor Road, Mofussil Bus St
Phone: 0495-2723844
Hotel Metro Manor
Arayidathu Palam, Mini Bypass
Phone: 0495-2725811
Hotel Malabar Gate
Rama Mohan Rd, Kozhikode
Phone: 0495-2724534
Hyson Heritage
Bank Road, Kozhikode-673001
Phone: 0495-2766423
General info of Kozhikode City
| | |
| --- | --- |
| Country | India |
| State | Kerala |
| District | Kozhikode District |
| Area | 128 sq km |
| Population | 2030521 (census 2011) |
| STD Code | 0495 |
| ISD Code | 0091495 |
| Landmark | A city of Malabar Coast, Kerala. |
| Languages | Malayalam, Tamil, English, etc. |
| Climate | 22°C to 35°C |
| Best season to visit | Any time, best in Winter |
| Targeted Railway Station | Calicut Railway Station |
| Airport | Caripur International Airport |